YSoft Clerbo offers many ways to sign in. In addition to your username, you can also use your email or phone to sign in if this contact information is included in your user profile. Before the first sign-in, users often first need to activate their account.
User Identification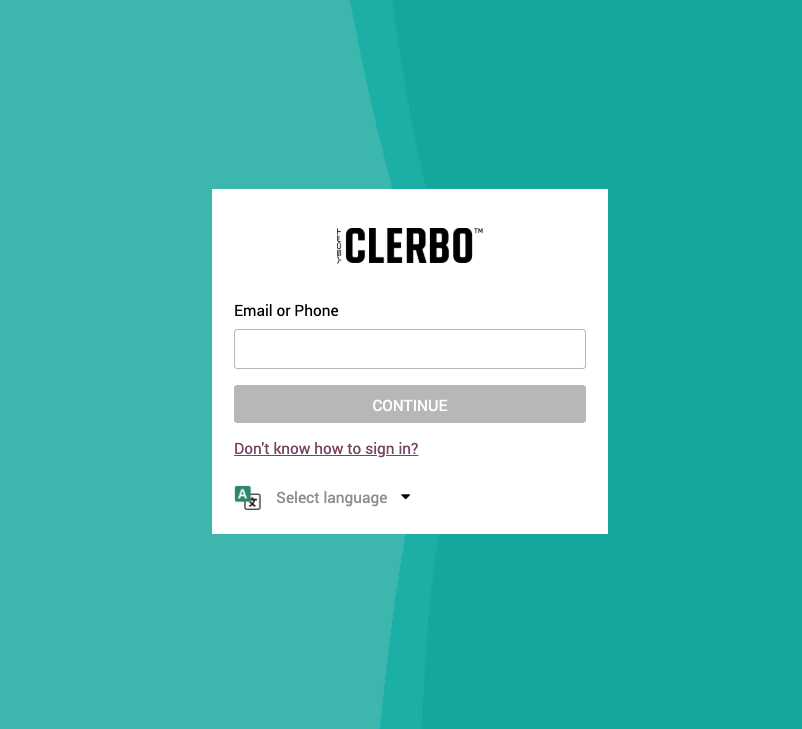 During the first sign-in step, the user must enter their username, email or telephone number (if such a method has been enabled for a particular organisation). The telephone number has to be entered, including its international prefix (eg +420123456789).
Quick Tip: If you are unable to sign in using your personal email and you have already started working at the company, use your work email instead.
After the user has been identified during the first step, their available sign-in methods are displayed. At the top, you can see the information from the previous step (in this case the username john.doe). If you have made a mistake when entering your username, or wish to sign in with a different ID, click on Sign in using a different account to return to the previous step.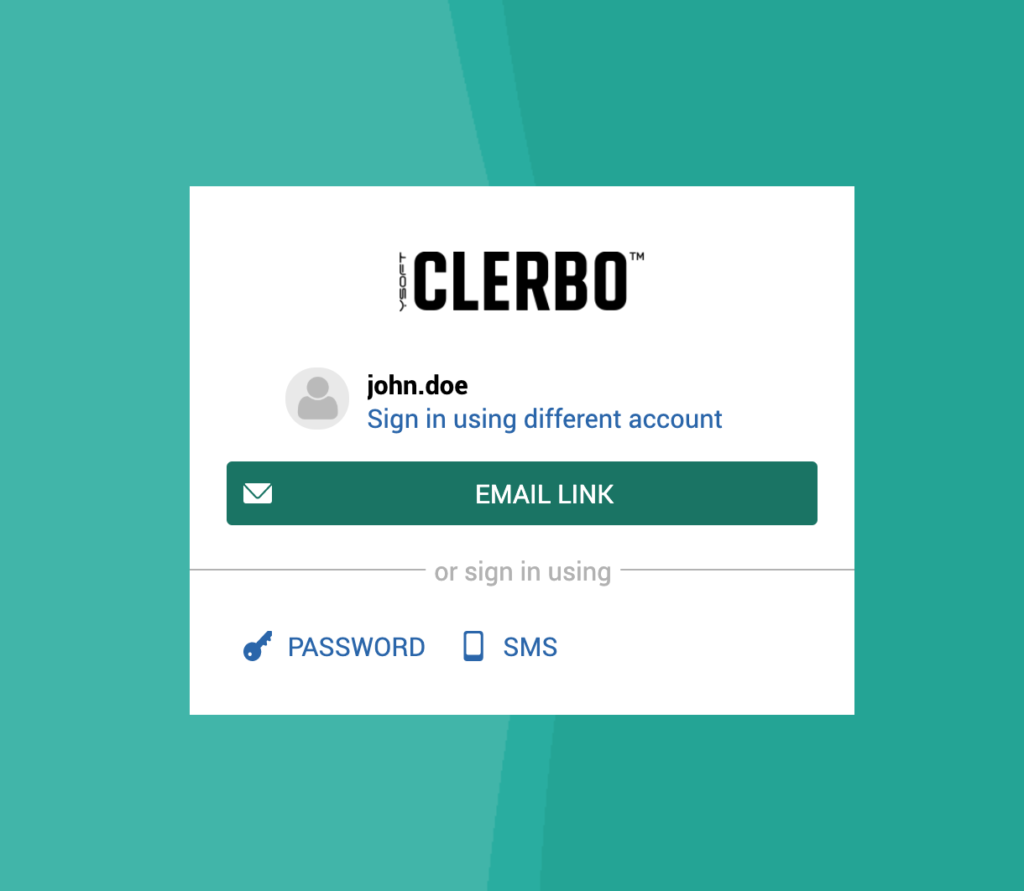 Sign in using Password
Most often, your account will be secured with a password that you set yourself on first entering the system, or someone else set it for you. In case you do not know your password, use the option to reset your password by clicking the Forgotten your password? link.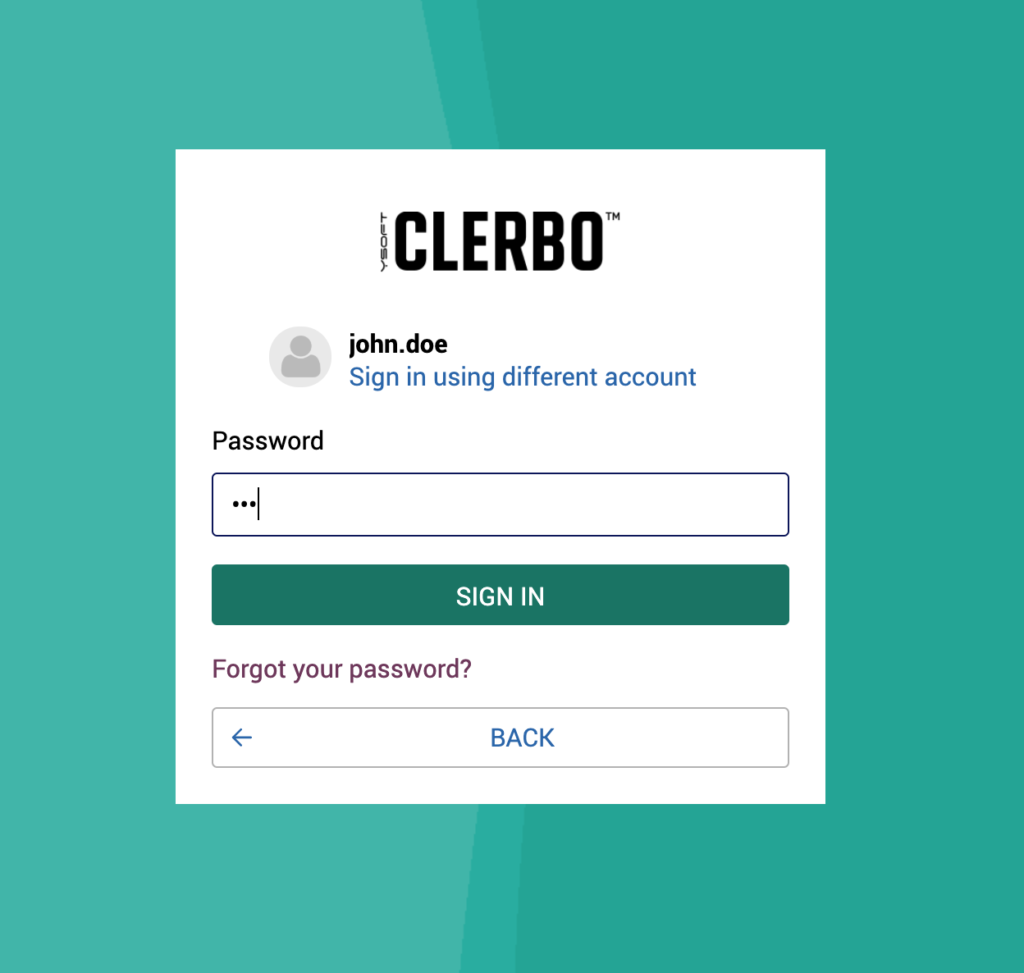 Sign in using an email link
After selecting sign-in using an email link, you will see the following dialog. If an email address is associated with the specified user, an email will arrive there within a few minutes with a sign-in link. After clicking on the link, the system should automatically sign you in. For security reasons, this link has one-time validity and following its use, a new link must be sent. Should the email not arrive, please check the Spam folder in your email client.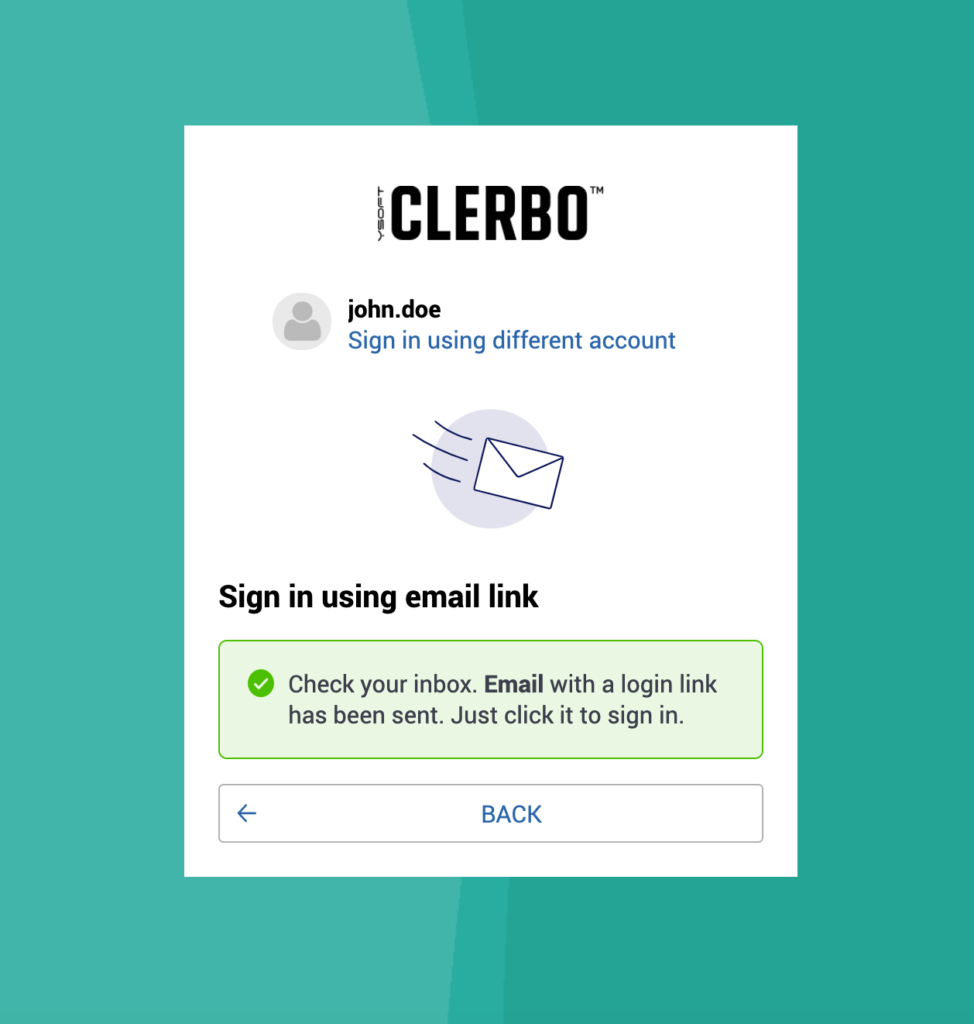 Sign in using an SMS code
After choosing to sign in with an SMS code, you will see the following dialog, where you are prompted to copy the code from the SMS message. The code is sent only to the telephone number associated with the specified user. If you do not receive the code within a minute, you can have a new one sent by clicking the appropriate button.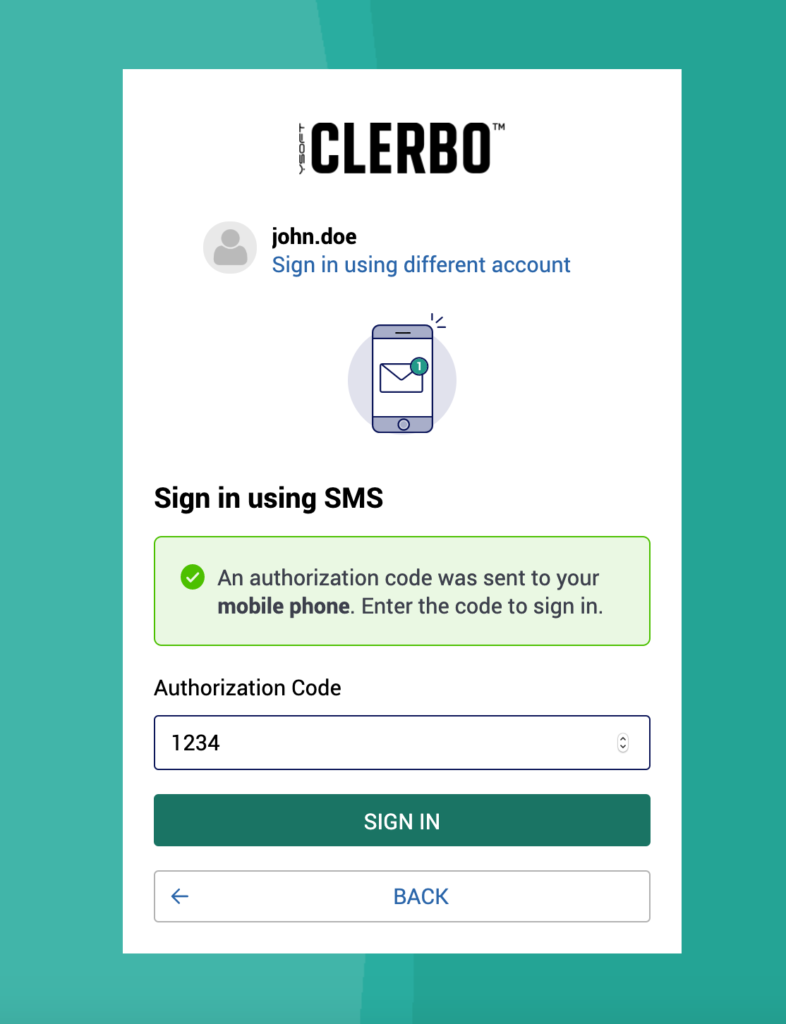 Sign in for employees (SSO)
Some companies use the SSO (Single sign-on) method, where employees use the same sign-in information to sign in to YSoft Clerbo as they do to other business systems. In this case, select SSO sign-in during the first step and follow the on-screen instructions.
In case of any sign-in problems, do not hesitate to contact your company's administrator. If you are a new hire and you are joining a new company, contact the person at HR with whom you were communicating previously.